115 Years since the First Brain Operation in Bosnia and Herzegovina
Keywords:
History of neurosurgery, Bosnia and Herzegovina
Abstract
The first brain operation in Bosnia and Herzegovina was performed in the Muslim Charity Hospital (Vakufska Bolnica – Vakuf Hospital) in Sarajevo in 1891. In fact, three brain operations were performed in that hospital. All of the three patients operated on had sustained head injuries several months prior to the operation, and subsequently, they suffered from epileptic fits caused by bone fragments in the brain. The operation consisted of craniotomy, removal of the bone fragments, and closure of the dura matter. The epileptic fits ceased in all patients following the operation. The above indicated operations were performed by Dr. Carlo Bayer. The hospital was founded in 1866, and it is generally considered the first modern hospital in Bosnia and Herzegovina
Downloads
Download data is not yet available.
References
Anonym. Bosanski vjestnik. 14:6, 1866.
Anonym. Bošnjak. 16:10-1, 1891.
Jeremić R. Prilozi istoriji zdravstvenih i medicinskih prilika Bosne i Hercegovine pod Turskom i Austrougarskom. Beograd: Naučna knjiga, 1951: 68-9. (Biblioteka Srpskog lekarskog društva; v. 8)
Konjhodžić F, Šimunović V. Prve operacije na glavi i mozgu u Vakufskoj bolnici u Sarajevu. Med Arh. 1978; 32:325-8.
Kreševljaković H. Vakufska bolnica. In: Spomenica Gazi Husrev Bey: povodom njegove 400 godišnjice. Odbor za proslavu. 2-3, 1932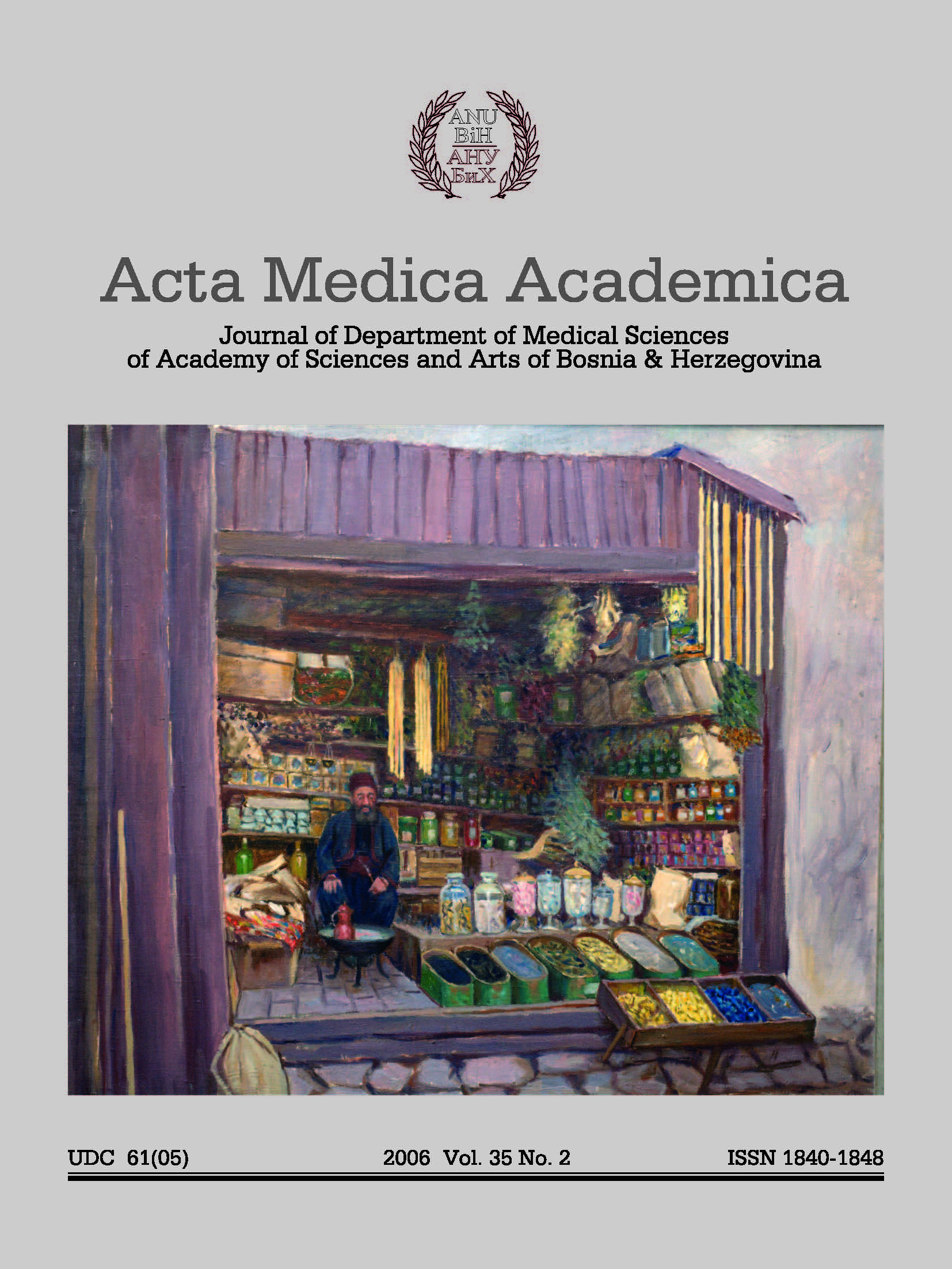 Downloads
How to Cite
Konjhodžić, F. (2006). 115 Years since the First Brain Operation in Bosnia and Herzegovina. Acta Medica Academica, 35(2), 113–115. Retrieved from https://ama.ba/index.php/ama/article/view/20
Section
Historical Articles