The Coexistence of an Incomplete Superficial Palmar Arch and a Berrettini Anastomosis
A Case Report
Keywords:
Median Nerve, Ulnar Nerve, Superficial Palmar Arch, Microsurgical Anatomy, Berrettini Anastomosis
Abstract
Objective. The aim of this study is to present a relatively rare case of the coexistence of an incomplete superficial palmar arch and a Berrettini anastomosis, identified in a cadaveric specimen, and further discuss the potential clinical implications of such anatomical variations.
Case Report. The variation was found in the left hand of a formalin-fixed male cadaver of Greek origin, that was dissected under an operating microscope (×4, ×10 magnification) in our Anatomy Department. In the specimen, we found an incomplete superficial palmar arch, formed only by the superficial branch of the ulnar artery, and a Type 1 Berrettini Anastomosis, originating from the ulnar nerve and joining a branch of the median nerve.
Conclusion. To avoid iatrogenic damage and permanent loss of sensation, hand surgeons and microsurgeons should be aware of the presence of a BA, and the potential coexistence of this variation with vascular abnormalities in the hand that may complicate surgical procedures.
Downloads
Download data is not yet available.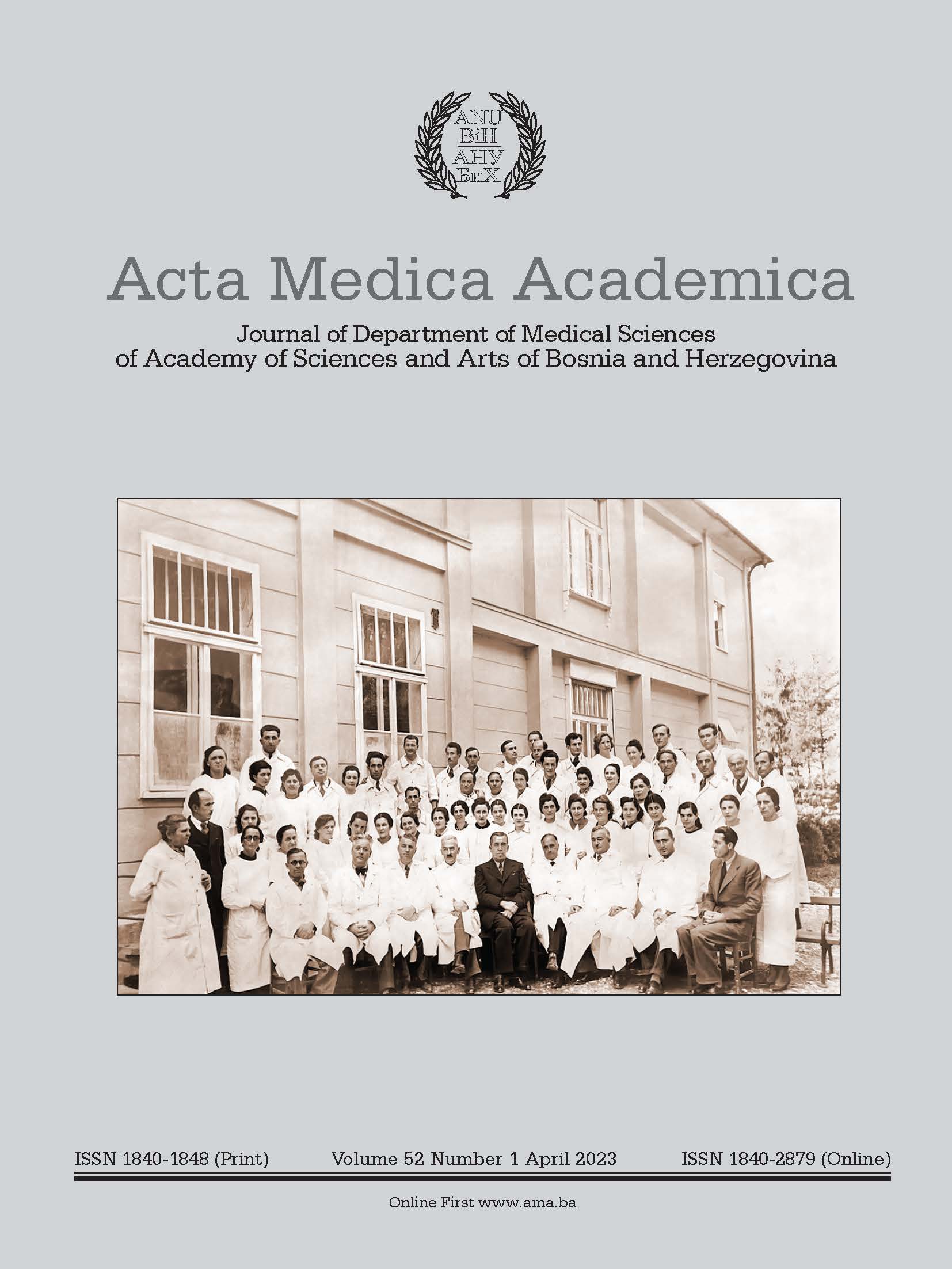 Downloads
How to Cite
Antonopoulos, I. ., Giavopoulos, P. ., Chrysikos, D. ., Filippou, D. ., & Troupis, T. . (2023). The Coexistence of an Incomplete Superficial Palmar Arch and a Berrettini Anastomosis: A Case Report. Acta Medica Academica, 52(1), 47–50. https://doi.org/10.5644/ama2006-124.401
Section
Clinical Medicine
License
Copyright (c) 2023 Acta Medica Academica
This work is licensed under a Creative Commons Attribution-NonCommercial 4.0 International License.