The Superficial Temporal Artery
Anatomy and Clinical Significance in the Era of Facial Surgery and Aesthetic Medicine
Keywords:
Superficial Temporal Artery, Anatomy, Variations, Aesthetic Surgery, Temporal Rejuvenation
Abstract
Objective. The aim of this review was to present the vascular pattern of the STA, as well as anatomical variations, and to accentuate the areas which should be taken into consideration during manipulations along the course of the artery.
Background. The STA may be encountered during several aesthetic procedures on the face, and iatrogenic trauma could be an incriminating factor of diverse sequelae. The constant increase in demand for facial aesthetic procedures has rendered it imperative to maximize safety and patient satisfaction.
Methods. We conducted a narrative literature review using the electronic databases of PubMed and Google Scholar, retrieving studies concerning the anatomy and variations of the STA. Moreover, we identified registered clinical cases presenting complications which involved the artery.
Discussion. The anatomic morphology of the STA is described and classification systems summarized, on the basis of the studies retrieved. In addition, the STA is related to defined landmarks, and specific danger zones are emphasized. Finally, the clinical significance of the artery is reflected in registered cases of adverse events following specific aesthetic surgeries.
Conclusion. Thorough knowledge of the anatomical variability of the STA, and awareness of the danger zones involved in aesthetic procedures, combined with intraoperative vigilance could increase safety and minimize the advent of relevant sequelae.
Downloads
Download data is not yet available.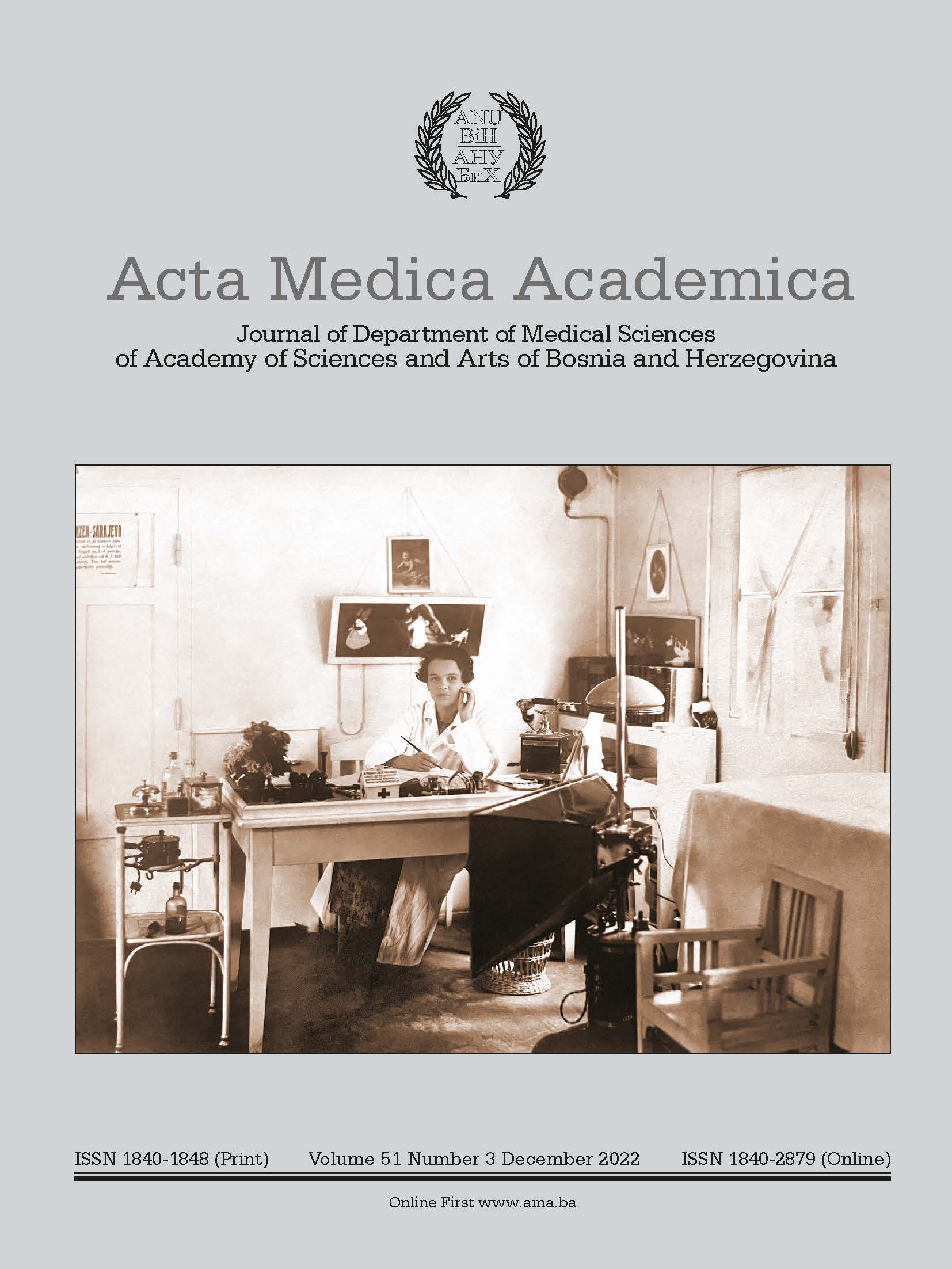 Downloads
How to Cite
Daskalopoulou, D. ., Matsas, . A. ., Chrysikos, D. ., & Troupis, T. . (2023). The Superficial Temporal Artery: Anatomy and Clinical Significance in the Era of Facial Surgery and Aesthetic Medicine. Acta Medica Academica, 51(3), 232–242. https://doi.org/10.5644/ama2006-124.393
Section
Clinical Medicine
License
Copyright (c) 2023 Acta Medica Academica
This work is licensed under a Creative Commons Attribution-NonCommercial 4.0 International License.