Antimicrobial Activity of Some Essential Oils and Major Constituents of Essential Oils
Keywords:
Plants, Medicinal, Anti-Infective Agents, Anti- Bacterial Agents, Oils, Volatile, Essential Oils
Abstract
The screening of the antimicrobial activity of sage, rosemary, eucalyptus, melissa, lavender and thyme essential oils andactive compounds 1.8-cineole, citral, linalyl acetate and thymolwas conducted by a diffusion test against Gram-positiveand Gram-negative bacteria. The most active essential oils,eucalyptus and rosemary oils were tested for the minimal inhibitoryconcentration (MIC) and minimal bactericidal concentration(MBC). The activity was more pronounced againstGram-positive bacteria than against Gram-negative bacteriawith MIC ranging from 0.097 mg/ml-0.390 mg/ml, and MBCranging from 0.390 mg/ml-12.5 mg/ml.
Downloads
Download data is not yet available.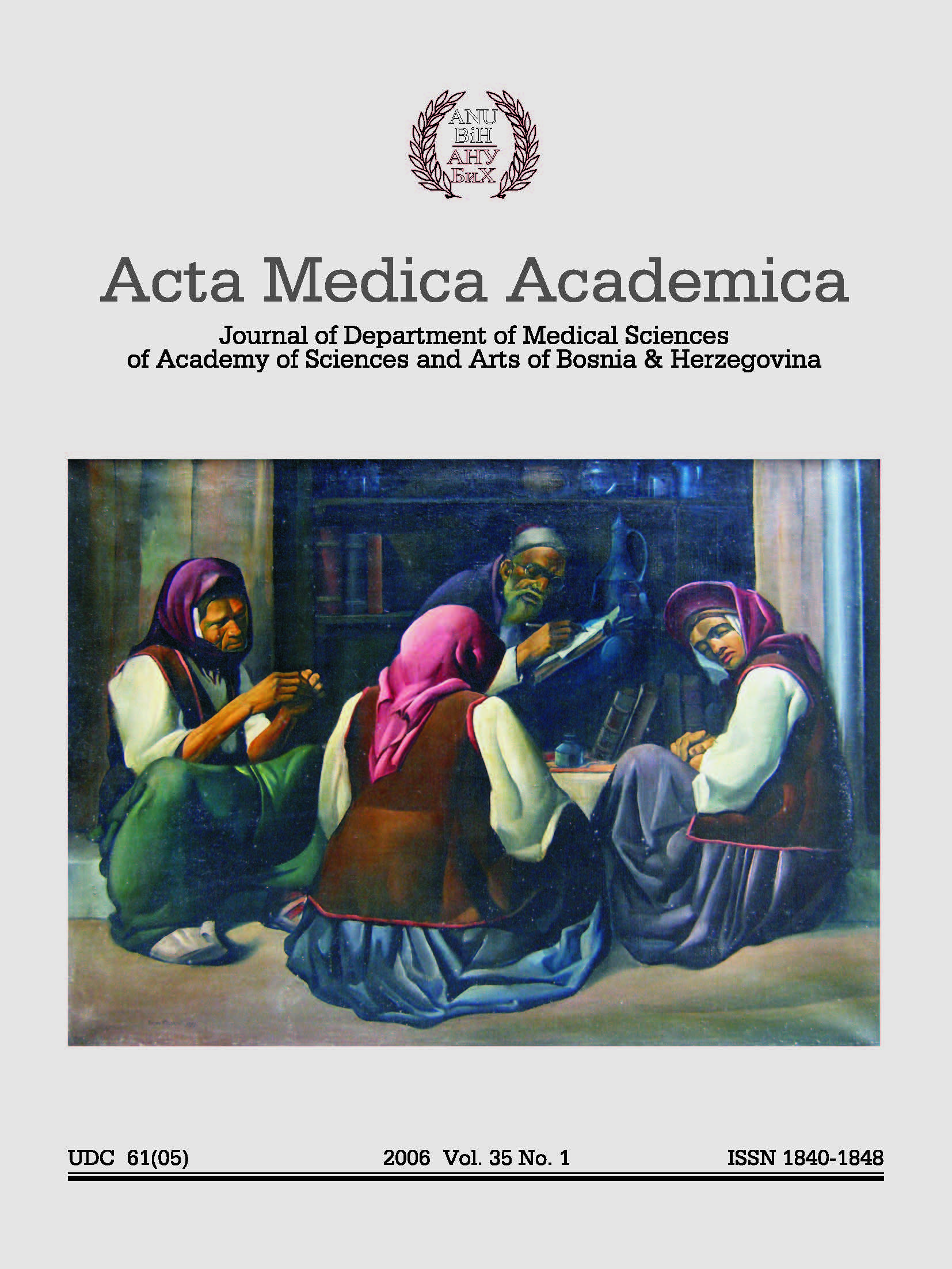 Downloads
How to Cite
Bosnić, T., Softić, D., & Grujić-Vasić, J. (2006). Antimicrobial Activity of Some Essential Oils and Major Constituents of Essential Oils. Acta Medica Academica, 35(1), 9–14. Retrieved from https://ama.ba/index.php/ama/article/view/25