Comparison of Nitrazepam Tablets Release Profiles
Keywords:
Nitrazepam, Tablets, Solubility, Chemistry, Pharmaceutical, Dissolution
Abstract
The amount of bioavailable active substance is essential in demonstrating therapeutic drug efficacy. In vitro technique regarding the comparison of released quantity of active substance from drug can be a relevant anticipation test for in vivo drug characteristics. Comparison is usually conducted between test generic drug and a referent, innovative product (1). This comparative study shows the release of nitrazepam content from preparations Trazem® tablets 5 mg (Bosnalijek - test product) and Mogadon® tablets 5 mg (ICN Iberica S.A., Barcelona, Spain - referent product).
Based on the results obtained from the analysis, similarity factor f2 may be calculated. It is a parameter that, according to FDA guidelines (US Food and Drug Administration), measures similarity of dissolution profiles between two preparations. When two dissolution profiles are identical, f2 = 100. In case when f2 value ranges between 50 and 100, FDA defines that such two dissolution profiles may be considered similar (2).
Downloads
Download data is not yet available.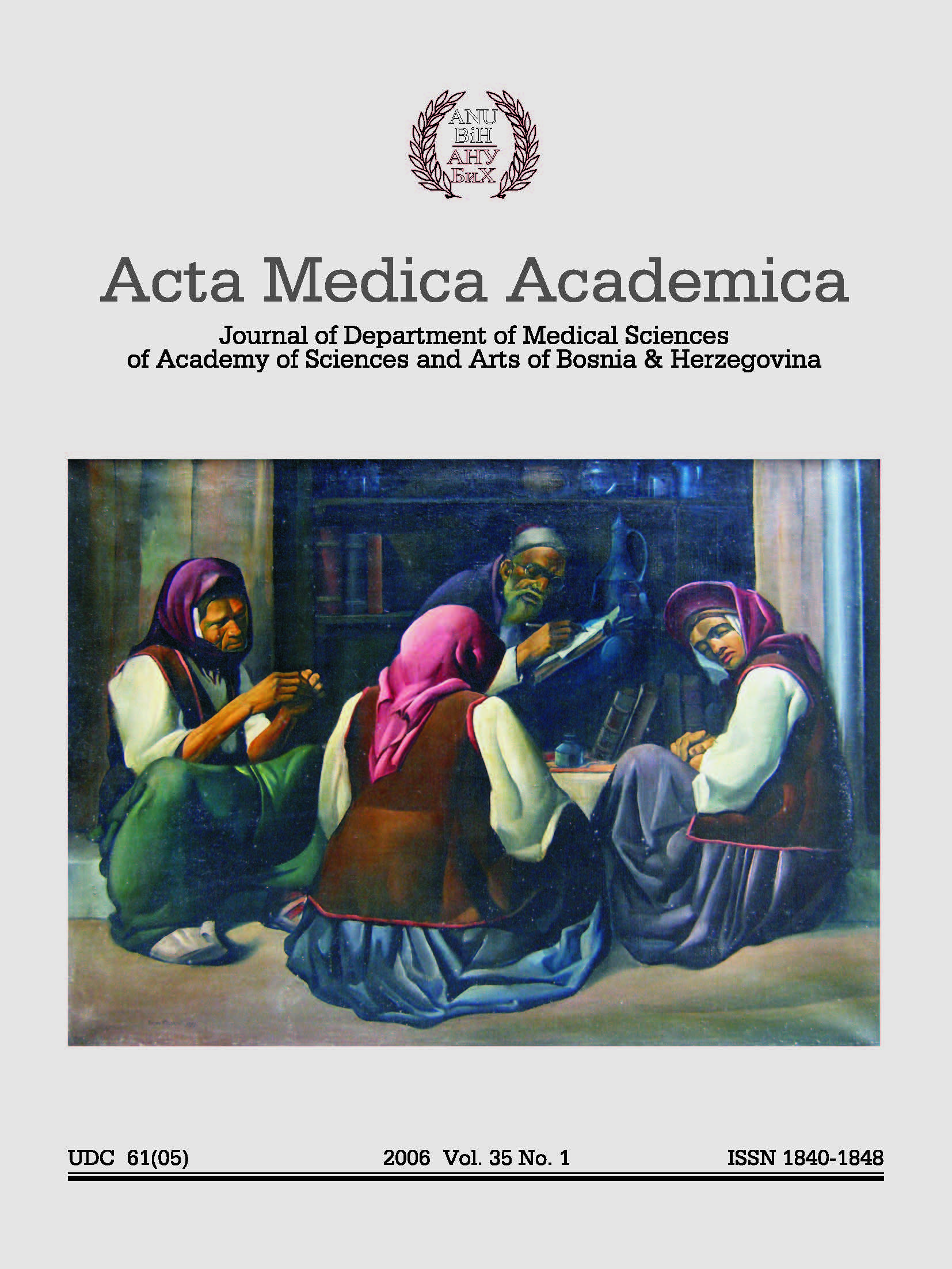 Downloads
How to Cite
Vehabović, M. (2006). Comparison of Nitrazepam Tablets Release Profiles. Acta Medica Academica, 35(1), 15–18. Retrieved from https://ama.ba/index.php/ama/article/view/7