Tatjana Gazibara, MD, PhD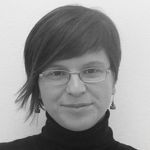 Institute of Epidemiology, Faculty of Medicine, University of Belgrade, Belgrade, Serbia
Tatjana Gazibara is Assistant Professor of Epidemiology at the Institute of Epidemiology, Faculty of Medicine, University of Belgrade, Belgrade, Serbia.
Dr Gazibara has been working at the Institute of Epidemiology since 2009. In 2013 she defended her PhD thesis at her home Faculty.
In summer 2013 Dr Gazibara was a guest researcher at the Department of Community Health and Social Medicine, Sophie Davis School of Biomedical Education, City College of New York, New York, USA, where she took part in the analysis of Behavioral Risk Factor Surveillance System regarding emergency preparedness and HPV vaccination of girls in Texas. From 2014 to 2015 Dr Gazibara was appointed post-doctoral fellow at the Department of Epidemiology, Erasmus University, Rotterdam, the Netherlands. Her research focused on a large prospective cohort study of children, Generation R, where she explored the associations of vitamin D in pregnancy and at birth with childhood asthma and eczema. From 2018 to 2020 Dr Gazibara was hired as a post-doctoral fellow at the National Institute of Public Health in Denmark, where she performed research related to HPV vaccination of adolescents using Danish population registers. She has authored more than 100 research papers published in international peer-reviewed journals and gave several invited lectures at home and abroad.
In 2022 Dr Gazibara received an award for her scientific work from the Djoka Vlajkovic Foundation.