Nedim Hadžić, MD, PhD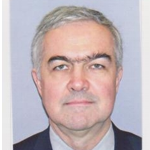 King's College Hospital, London, United Kingdom
Professor Hadzic has been one of the leading paediatric hepatologists at King's College Hospital, London, which is arguably the world-busiest paediatric liver unit, since 1994.
He received his medical degree in 1979 and MSc in 1985 from University of Sarajevo, Bosnia-Herzegovina. His further postgraduate education included training at Children's University Hospital in Sarajevo and Institute of Child Health/Great Ormond Street in London.
Professor Hadzic's main clinical research interests are biliary atresia, alpha-1 antitrypsin deficiency, primary immune deficiencies, liver-based metabolic conditions and liver transplantation.
His publication record includes more than 120 articles and reviews in international journals and 15 textbook chapters. He is a frequent invited speaker at conferences worldwide. His editorial activities include premier paediatric and hepatology journals.
In 2012 he received a Personal Chair in Paediatric Hepatology at King's College Medical School, University of London.