Melinda Madléna DMD, C.Sc, Ph.D, D.Sc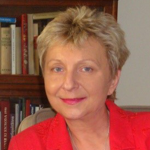 Department of Oral Biology and Experimental Dental Research, Faculty of Dentistry, University of Szeged, Szeged, Hungary
madlena.melinda@stoma.szote.u-szeged.hu, madlenamelinda784@gmail.com
Prof. Madléna is a full professor and vice dean for science of University of Szeged, Faculty of Dentistry in Hungary.
She graduated at University of Debrecen as a dentist (1984). At the Hungarian Academy of Science she obtained her candidate of sciences (C.Sc) degree (1995) which is equal to PhD degree. She has four special exams among them Pediatric Dentistry and Orthodontics which are her main practical and scientific fields. She worked at Semmelweis University Faculty of Dentistry Department of Pedodontics and Orthodontics between 2000 and 2017, as an associate professor. She was invited by the dean of University of Szeged, where she become the head of Department of Orthodontics and Pediatric Dentistry. In 2020 she obtained the Doctor of Science, Hungarian Academy of Science (D.Sc) degree. Currently she has been working as the head of Department of Oral Biology and Experimental Dental Research. She has extensive knowledge related to epidemiological studies in oral health, oral prevention and the interdisciplinary team work in groups of all ages.
She is a member and leader of many international and national scientific associations. She is an actively publishing author, reviewer or member of Editorial Board in more than 40 international scientific journals. The academic list of her scientific publications can be found: https://m2.mtmt.hu/gui2/?type=authors&mode=browse&sel=10009380
Beside the scientific work she participates in teaching students and clinical treatments of the patients as well.