Husref Tahirović, MD, PhD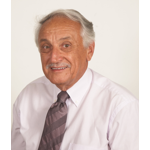 Academy of Sciences and Arts of Bosnia and Herzegovina, Sarajevo, Bosnia and Herzegovina
Prof. Tahirović is a full member of Academy of Science and Art of Bosnia and Herzegovina. He is a graduate of the Sarajevo University School of Medicine (1975). At the University of Tuzla he obtained PhD (1988), and professorship (1989). He has been Director of Department of Pediatrics in Tuzla, from 1985 to 2001 and from 2003 to 2009 and Dean of School of Medicine, University of Tuzla from 2001 to 2005. Between 2009 and 2011 he was Coordinator for Research at University Clinical Centre Tuzla. He retired as a full professor and became a professor emeritus at the University of Tuzla (2010).
Prof. Tahirović is currently the Director of Centre for Coordination of Medical Research of the Academy of Science and Arts of Bosnia and Herzegovina. His research interest is pediatric endocrinology and toxicology, but he also published in the fields of Epidemiology, Iodine deficiency disorder, Neonatal screening and Quality of life in children and adolescents. He founded (1999) and led the Laboratory for the early detection of congenital metabolic diseases in Federation of Bosnia and Herzegovina until 2009.
Prof. Tahirović is the founder and Editor-in-Chief of Paediatrics Today, first pediatric journal in Bosnia and Herzegovina. As Coeditor-in-Chief of Acta Medica Academica he made ​​a significant contribution to the modernization of the journal and its affirmation in the world. Prof. Tahirović is an educator of many young Bosnian and Herzegovinian scientists.