Gordan Srkalović, MD, PhD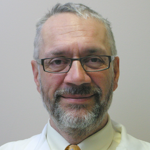 Sparrow Cancer Center, Sparrow Health System and Department of Medicine, Lansing, MI; College of Human Medicine at Michigan State University, East Lansing, MI, USA
Gordan Srkalovic is former staff physician and Associate Director of the Hematology & Medical Oncology Fellowship Program, Taussig Cancer Center, Cleveland Clinic Foundation. Previously, he has served as Vice Dean for International Affairs and Head of Physiology at University of Tuzla Medical School. He is board certified in hematology, medical oncology, and internal medicine. Presently he is Director of Clinical Trials Office at Sparrow Cancer Center and Clinical Associate Professor, Department of Medicine, Michigan State University College of Human Medicine in Lansing, Michigan.
Dr. Srkalovic's research has focused on such areas as treatment of newly diagnosed and relapsed/refractory multiple myeloma (MM); treatment of lymphoplasmacytic lymphoma; role of Apo2L/trail and Bcl-2-family proteins in apoptosis of MM and role of peptide receptors in endocrine-related malignancies.
He was author or co-author of more than 60 articles in journals as NEJM, PNAS, Cancer, British Journal of Hematology, Leukemia & Lymphoma, Journal of Modern Pathology, Medical Oncology, Blood, International Journal of Oncology, International Journal of Peptide and Protein Research, Brain Research. Dr. Srkalovic was Web Alert Editor for Current Hematology Reports. Presently he is Associate Editor of Acta Medica Saliniana and member of Editorial Board of Acta Medica Academica.