Faruk Hadžiselimović, MD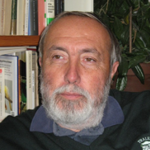 Kindermedicinisches Zentrum "am Bahnhof" Liestal, Liestal, Switzerland
Faruk Hadziselimović (born 1944) studied Medicine at the University of Basel and obtained his Dr med in the laboratory of Gerhard Wolff-Heidegger at the Institute of Anatomy of the University Basel on the Caryotype of Bos Indicus Nanus.
In 1985 he joined division of Paediatric Urology of John Duckett at the University of Pennsylvania, Philadelphia, USA, as a visiting professor where he began to study long term follow-up of successfully surgically treated cryptorchid boys and the molecular mechanisms leading to infertility development.
In 1995, he became director of the Kindertagesklinik (DayCareClinic for Sick Children) in Liestal, Switzerland. Since 1988 he is Professor of Paediatrics at University of Basel, Switzerland.
He published more than 140 peer-reviewed publications; more than 90 peer-reviewed Abstracts and 11 books and monographs.