Pathology Informatics Education during the COVID-19 Pandemic at Memorial Sloan Kettering Cancer Center (MSKCC)
Keywords:
Informatics Education, Residency, Digital Pathology, Whole Slide Imaging, Molecular and Genomic Pathology Education
Abstract
This review details the development and structure of a four-week rotation in pathology informatics for a resident trainee at Memorial Sloan Kettering Cancer Center (MSKCC) in New York City so that other programs interested in such a rotation can refer to. The role of pathology informatics is exponentially increasing in research and clinical practice. With an ever-expanding role, training in pathology informatics is paramount as pathology training programs and training accreditation bodies recognize the need for pathology informatics in training future pathologists. However, due to its novelty, many training programs are unfamiliar with implementing pathology informatics training. The rotation incorporates educational resources for pathology informatics, guidance in the development, and general topics relevant to pathology informatics training. Informatics topics include anatomic pathology related aspects such as whole slide imaging, laboratory information systems, image analysis, and molecular pathology associated issues such as the bioinformatics pipeline and data processing. Additionally, we highlight how the rotation pivoted to meet the department's informatics needs while still providing an educational experience during the onset of the COVID-19 pandemic.
Conclusion. As pathology informatics continues to grow and integrate itself into practice, infor- matics education must also grow to meet the future needs of pathology. As informatics programs develop across institutions, such as the one detailed in this paper, these programs will better equip future pathologists with informatics to approach disease and pathology.
Downloads
Download data is not yet available.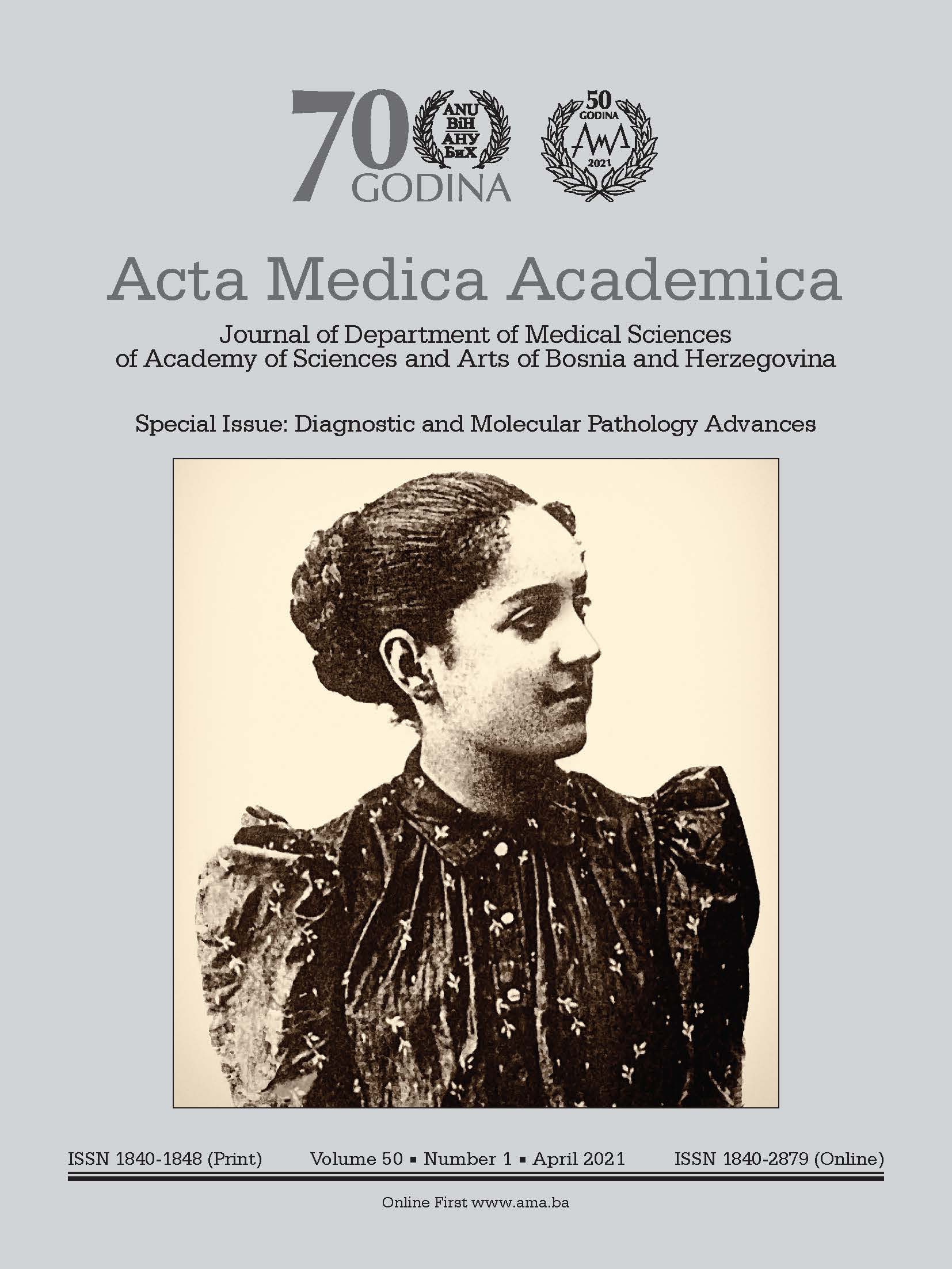 Downloads
How to Cite
Kim, D., Hanna, M. G., Vanderbilt, C., & Sirintrapun, S. J. (2021). Pathology Informatics Education during the COVID-19 Pandemic at Memorial Sloan Kettering Cancer Center (MSKCC). Acta Medica Academica, 50(1), 136–142. https://doi.org/10.5644/ama2006-124.331