Complementary and Alternative Medicine Use Among Croatian Health Studies Students– A Single Center Cross-Sectional Study
Keywords:
Complementary Therapies, Students, Health Occupations, Usage
Abstract
Objective. The use of complementary and alternative medicine (CAM) among healthy population and in patients with certain health conditions has been investigated in Croatia; however, no studies have been carried out among health studies students and professionals. The aim of the study was to measure the extent of CAM use among health studies students.
Materials and Methods. An online survey was used to question students enrolled at the Faculty of Health Studies, University of Rijeka, Croa­tia. The questionnaire entailed several parts, including sociodemographic data, frequency of use of 31 CAM methods, the source of obtaining CAM information, as well as the main reason for using CAM.
Results. Seven hundred and twenty-three students were invited to take part in the survey, of whom 207 (29%) responded, mostly females (N=172; 83.1%). The median age of the respondents was 22 years. More than half of the respondents (N=113; 54.6%) were employed. The most used CAM methods were natural products, such as vitamins and minerals (93.2%), probiotics (80.7%) and herbs (78.3%). The most used mind and body practices were massages (76.3%), deep breathing (61.4%), and spirituality and prayer (56%). The main source of informa­tion on CAM was the Internet (N=151; 72.9%). Maintenance/improvement of health was the most common reason for using CAM (49.3%).
Conclusion. The findings in this study suggest that the most used CAM methods among students were similar to general population; moreover, information about CAM is mostly derived from the Internet
Downloads
Download data is not yet available.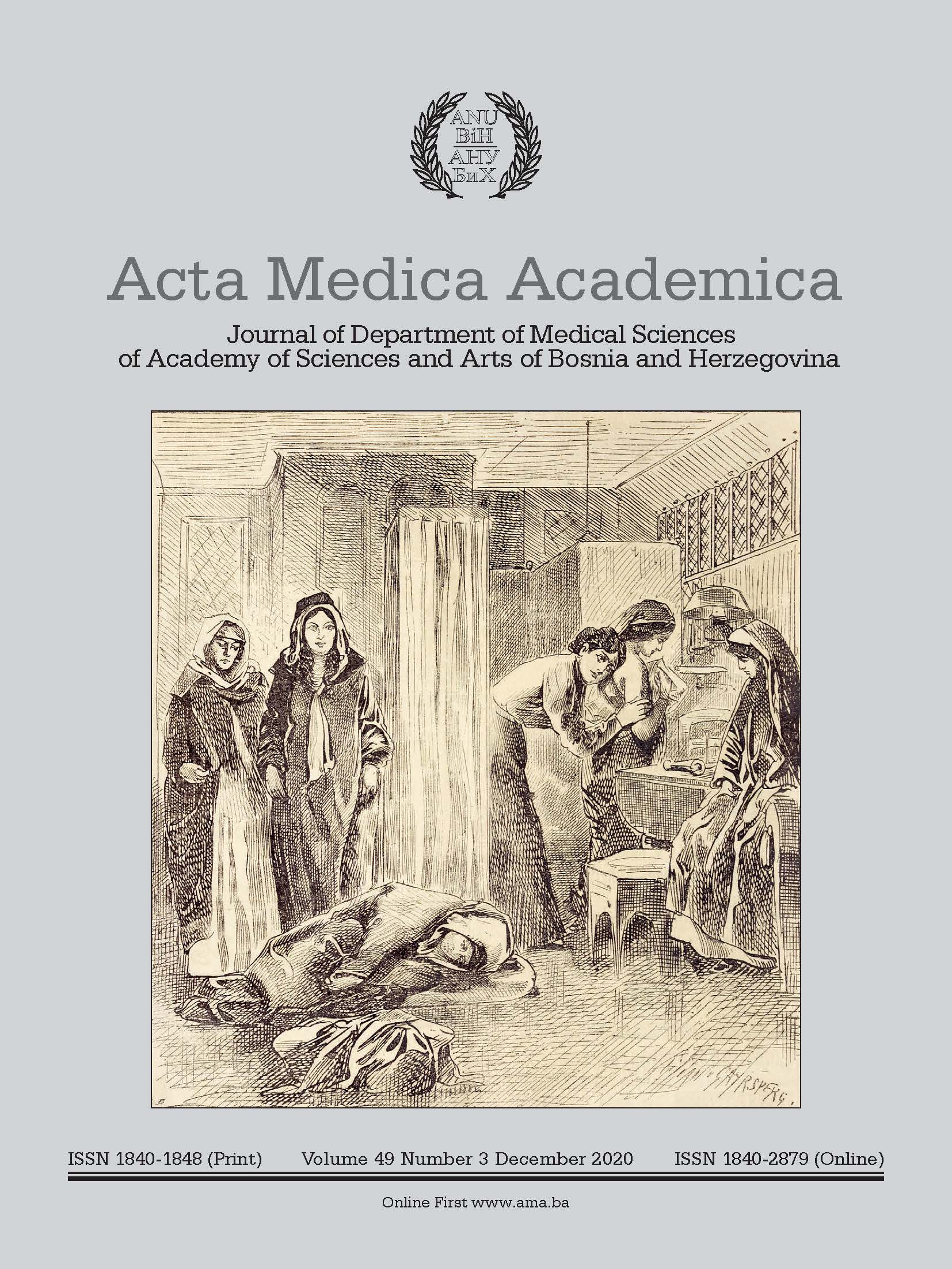 Downloads
How to Cite
Doko, T., Salaric, I., & Bazdaric, K. (2021). Complementary and Alternative Medicine Use Among Croatian Health Studies Students– A Single Center Cross-Sectional Study. Acta Medica Academica, 49(3), 240–248. https://doi.org/10.5644/ama2006-124.313