Sealing Ability of Mineral Trioxide Aggregate, Biodentine and Glass Ionomer as Root-End Materials: A Question of Choice
Keywords:
Sealing Ability, Root-End Material, MTA, Biodentine, Fuji IX
Abstract
Objectives. The goal of this study was to determine the sealing ability of MTA, Biodentine, and Fuji IX as root-end materials after ultrasonic retrograde preparation using a dye penetration method.
Materials and Methods. Seventy permanent anterior teeth were used in this study. Root canals were prepared using rotary endodontic files, and obturated using the lateral condensa­tion technique. The resection of the root apices was performed perpendicularly to the long axis, and 3 mm deep retrocavities were made by ultrasonic tips. The samples were randomly divided into three experimental groups (N=20) and two control groups (N=5). The root-end cavities were filled with mineral-trioxide aggregate (Rootdent MTA, TehnoDent, Russia) in Group 1, Biodentine (Septodont, Saint Maur des Fossés, France) in Group 2 and Fuji IX GP (GC Corporation, Tokyo, Japan) in Group 3. The retrocavities of the positive control group were left unfilled, while retrocavities in the negative control group were sealed using a flowable composite material. The samples were made transparent, and dye penetration was assessed under a stereomi­croscope (x10). The data were analyzed with the Kruskal-Wallis test and the Mann-Whitney U-test.
Results. The Biodentine group had a lower mean leakage value than the MTA and Fuji IX groups, and the difference was statistically significant (P<0.01). No statistical difference in apical microleakage was found between the MTA and Fuji IX groups (P>0.05).
Conclusion. Within the limitations of this study, it was concluded that Biodentine provides better sealing ability as a root-end material than MTA and Fuji IX. There was no statistically significant difference between the sealing ability of MTA and Fuji IX as root-end materials.
Downloads
Download data is not yet available.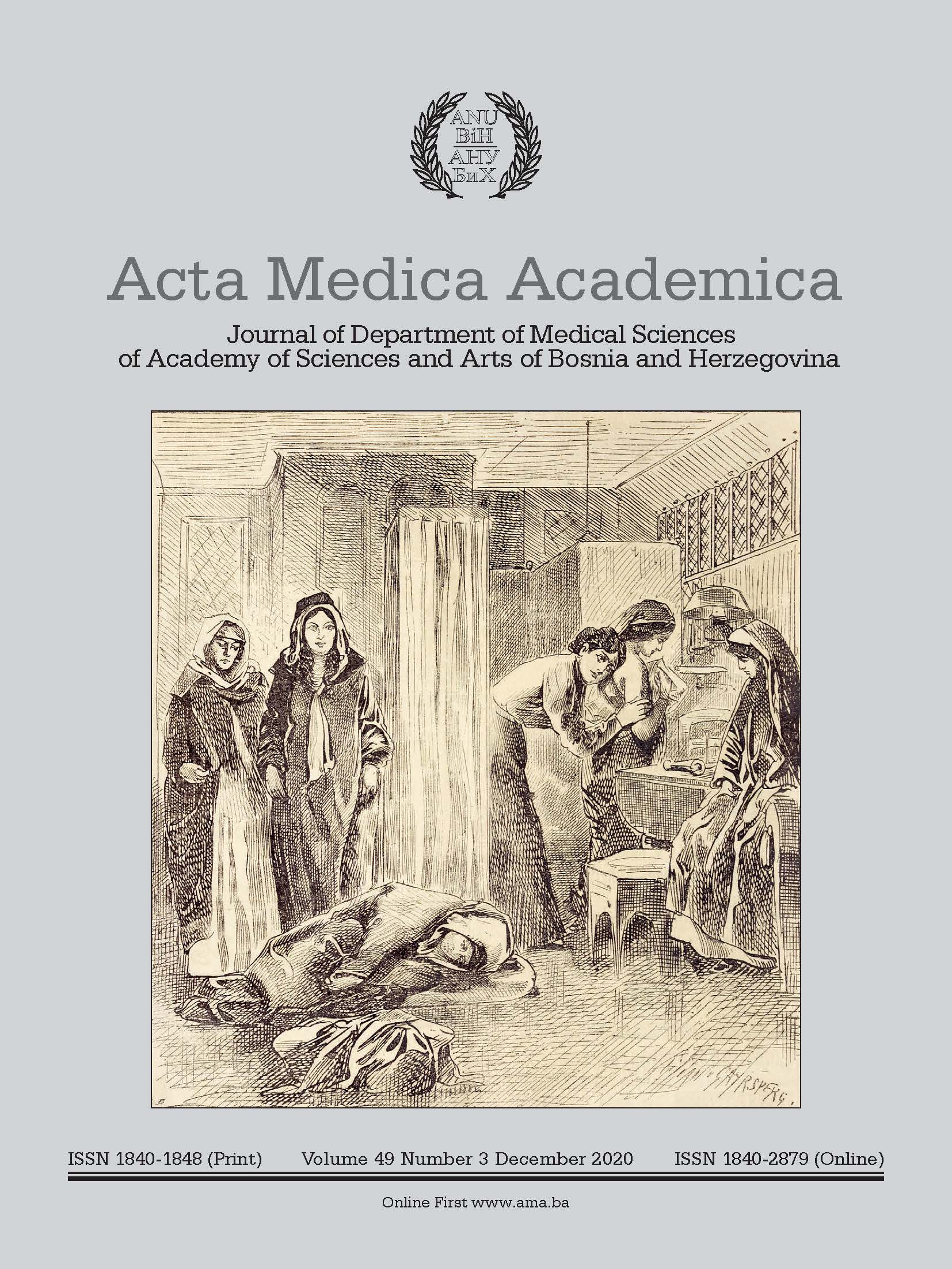 Downloads
How to Cite
Džanković, A., Hadžiabdić, N., Korać, S., Tahmiščija, I., Konjhodžić, A., & Hasić-Branković, L. (2021). Sealing Ability of Mineral Trioxide Aggregate, Biodentine and Glass Ionomer as Root-End Materials: A Question of Choice. Acta Medica Academica, 49(3), 232–239. https://doi.org/10.5644/ama2006-124.312