Peripheral Nerve Tumors as an Ongoing Challenge in Neuro-oncology: An Overview of Their Biological and Technical Nuances
Keywords:
Peripheral Nerve, Tumor, Surgery, Biology, Technology
Abstract
This paper aims to provide an overview of recent advances in the diagnosis and treatment of peripheral nerve tumors (PNTs) with regard to biological and technological nuances, and to highlight some recommendations for achieving better outcomes in the treatment of patients suffering from PNT. PNTs are probably the most challenging entity in the field of peripheral nervous system surgery. The goal of removing a nerve tumor while also preserving nerve function at the same time is often complicated, regardless of the surgeon's experience. Still, in most cases, high-quality results can be achieved upon carefully planned surgery. Clinical presentation, diagnosis, and indications for a specific type of treatment of PNTs still remain a topic of debate. Recent technological advances have led to an exponential improvement in the field with utilization of intraoperative ultrasound, neurostimulation devices, and intraoperative electrophysiological monitoring, along with the development of modern surgical techniques, whereby a multidisciplinary and individually shaped approach is necessary.
Conclusion. These advances, however, still remain limited, and recent research is focused on the development of biological therapy. Biologically targeted therapies will emerge when there is a better understanding of the genetic and molecular mechanisms driving the development and growth of PNTs.
Downloads
Download data is not yet available.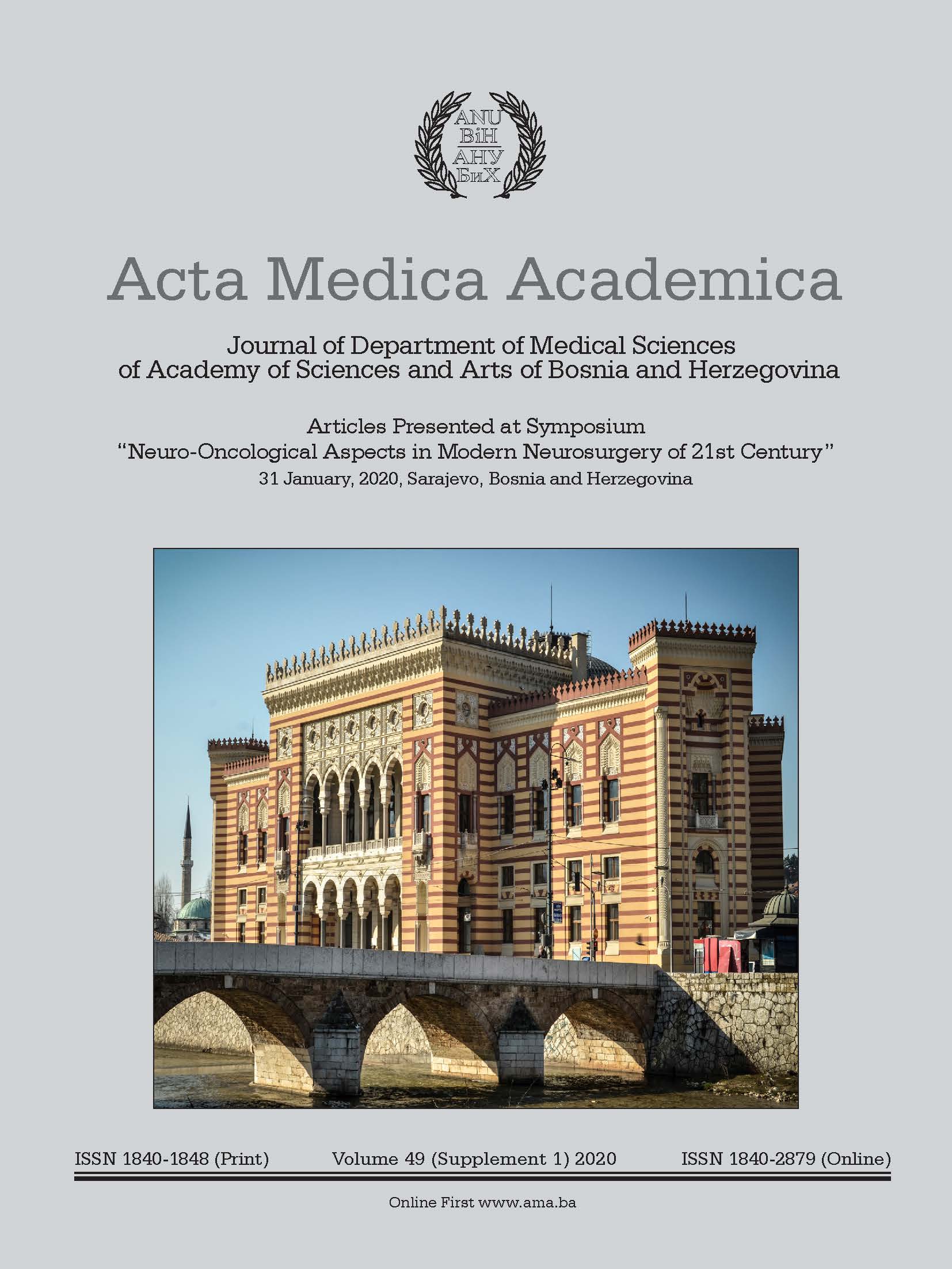 Downloads
How to Cite
Matić, S., Lepić, M., Kovačević, V., Grujić, J., Vitošević, F., Savić, A., & Rasulić, L. (2021). Peripheral Nerve Tumors as an Ongoing Challenge in Neuro-oncology: An Overview of Their Biological and Technical Nuances. Acta Medica Academica, 49(1, 2, 3), 54–62. https://doi.org/10.5644/ama2006-124.307
Section
Clinical Medicine