The Isolation of Human Glioblastoma Cells: An Optimised Protocol
Keywords:
Human Cell Culture, Glioblastoma Cell Isolation, Isolation Protocol, Glioblastoma.
Abstract
Objective. The aim of this study was to establish an optimised protocol for glioblastoma (GBM) cell isolation from brain resection samples, with a high yield and low risk for contamination.
Methods. Human GBM cells can be obtained following cranial tumour operations. In sterile conditions, the fragments of viable tissue removed during surgery were collected. The tissue was cut and mechanically coarsely decomposed. The sediment was harvested after centrifugation, the cells were seeded in suspension, and supplemented with a special medium (Advanced DMEM) containing high level nutrients and antibiotics.
Results. In an appropriate environment, the isolated cells retained viability and proliferated quickly. Attachments were observed after ten hours, and proliferation after two days. The time to full confluence was about one week. The cells were stable. Under standard culture conditions, cell proliferation and cluster formation were observed. Cell viability was 95%.
Conclusion. The protocol described for isolation is easy, quick and affordable, leading to stable GBM cells. The isolation technique provides sufficient quantities of isolated cells that may be used as an important new tool for in vitro research. The availability of this system will permit the study of cell properties, biochemical aspects, and provides the potential of therapeutic candidates for pathological disorders in a well-controlled environment.
Downloads
Download data is not yet available.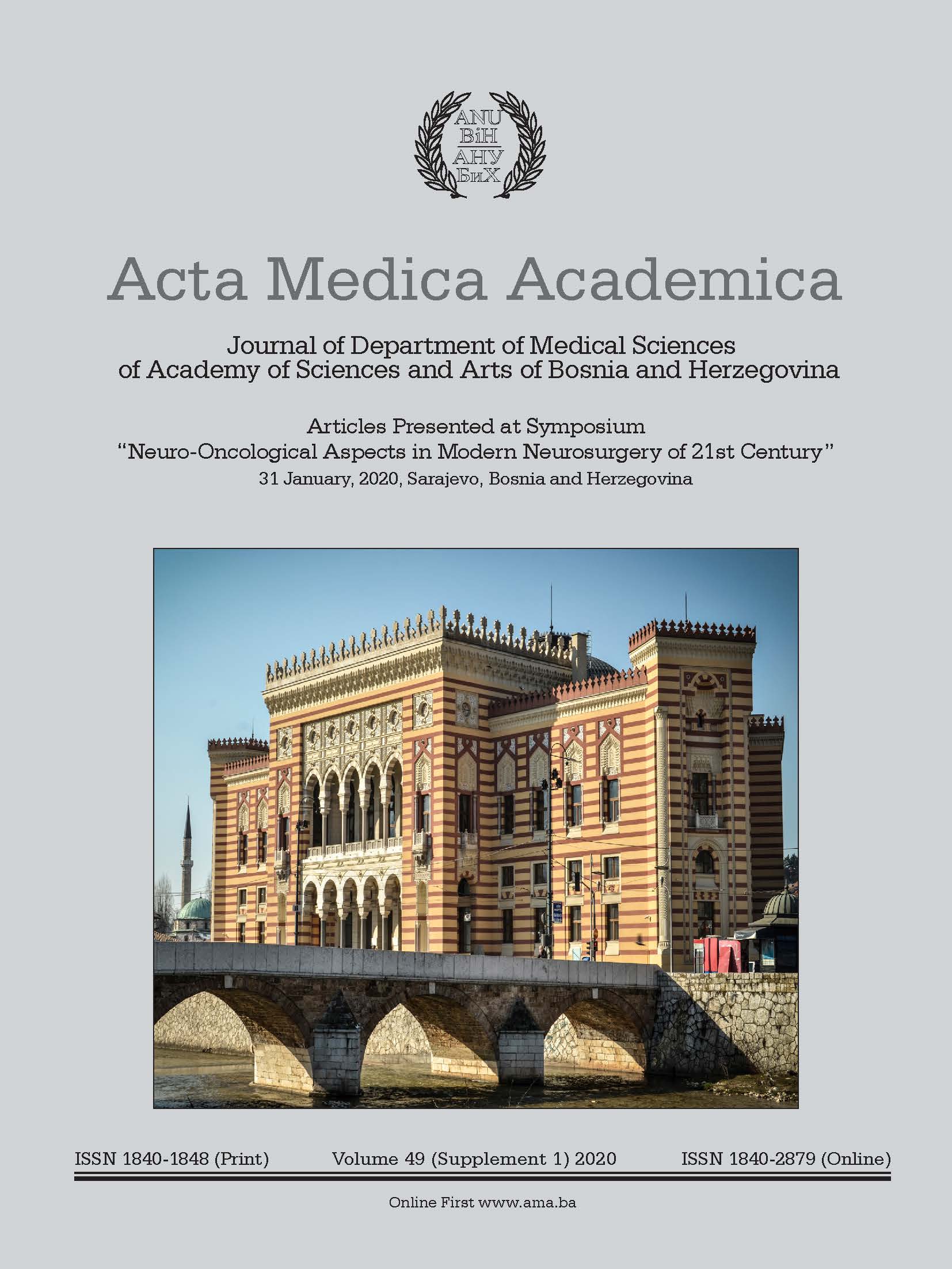 Downloads
How to Cite
Velnar, T., Maver, U., Bosnjak, R., & Gradisnik, L. (2021). The Isolation of Human Glioblastoma Cells: An Optimised Protocol. Acta Medica Academica, 49(1, 2, 3), 4–13. https://doi.org/10.5644/ama2006-124.301