Peanut Allergy – No Longer a Life Sentence
Keywords:
Immunotherapy, Peanut Allergy, Prevention
Abstract
In this review we provide an overview on the latest knowledge in the prevention and active management of peanut allergy. The rise in incidence of food allergy has generated new challenges in the management of affected individuals. Strategies to counter- act the increase in prevalence of peanut allergy can be considered as a pyramid, beginning with primary prevention of those at risk through earlier introduction of peanut into the infant diet, to secondary prevention of peanut-sensitised children through improvements in the correct diagnosis of peanut allergy and finally to the treatment of children with proven peanut allergy.
Conclusion. With the paradigm shift towards an active management, peanut allergy should no longer be seen as a life sentence.
Downloads
Download data is not yet available.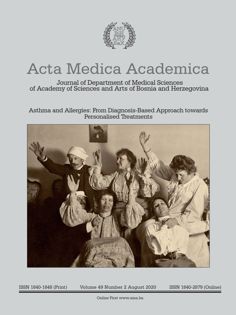 Downloads
How to Cite
Chong, K. W., & Turner, P. J. (2020). Peanut Allergy – No Longer a Life Sentence. Acta Medica Academica, 49(2), 198–206. https://doi.org/10.5644/ama2006-124.298